The follow up book to The Hummingbird Bakery Cookbook is called Cake Days and it organises things a bit differently. Here, the baked goods are broken down into different occasions rather than classification categories. It's a good idea, even if it's not unique to this book, and it works well. You'll also find that there are a lot of new and different recipes, this book is much heavier and thicker and you actually feel like you're holding a book.
Once again the photos are beautiful and the book is well thought through with the recipes provided matching the new categories really well.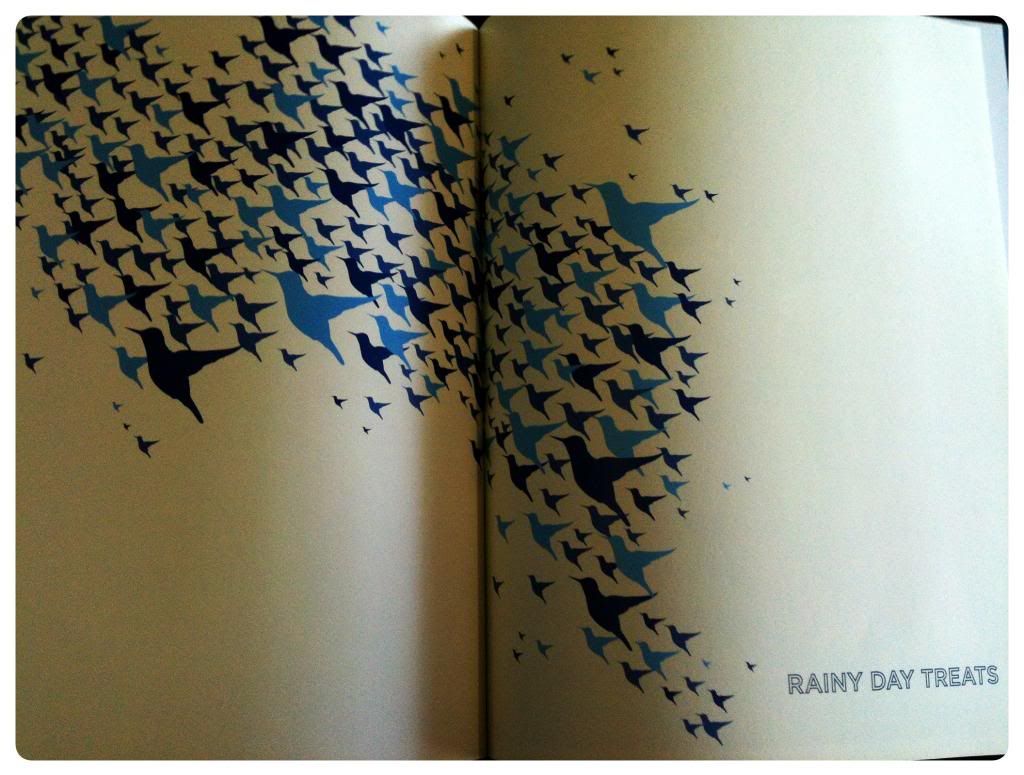 My favourite part of the book, once again, is the beautiful photos. The settings, the styling and the relativity is just amazing. Whoever styled this book needs an award because you will end up drooling over the photos and you will want to eat the page.
I like the new categories. Although I don't think it makes it any easier to find recipes than the standard category technique used in cookbooks, I do think that recipes have been put in the logical place so it's definitely not more difficult. For example, gingerbread cupcakes are under the Christmas section where you expect them to be. Good work with that Hummingbird Bakery, it's appreciated.
Once again, the ingredients aren't too daunting. However, with Whoopie Pies playing a very big part in this book, we see the introduction of Marshmellow Fluff which you might know is incredibly difficult to source. In the UK, it would fetch up to £5 a jar and I wouldn't even know where to start looking for it in NZ. You can make your own, there are a lot of tutorials online that will show you how, but it would have been a good idea if the book had included a recipe considering how often it's called for.
My concerns over cooking times has once again been justified in this new book. Quite often, cooking times are not sufficient and a lot of playing around is needed. While I understand that everyone's ovens are different, air temperature can vary and ingredient quality is to blame for a lot, I also bought the book in the faith that all the recipes had been tried and tested. This book seems to forget that the consumer does not want to undergo 5 or 6 trial runs before they can use any of the recipes. I think this is a large fault with the Hummingbird books that desperately needs to be addressed.
There are also some more exotic items like the mini cocktail cupcakes included in the book. These bite size treats are incredibly cute and will please most crowds at a dinner or a cocktail party. Different alcohols are used to create the different cupcakes. I like this idea for a more grown up cupcake approach, however, I think the book could have included more kid friendly cupcakes too. I know the store did a carnival special that last time I went and that included stuff like a jam doughnut cupcake which wasn't the best cupcake I've ever had but then I've been disappointed by the store before. The idea would have gone down well though and I think it's something that should be considered for the next book.
And finally, would I recommend the book to anyone?
I'm going to have to go with no on this one. Although it has the same flaws as the first book and I said I would recommend the first book, I feel this second book just doesn't have enough variety and the recipes are too seasonal for me to recommend it. It would be a good book if you're looking for something very specific or if you're a die hard Hummingbird Bakery fan, but as a general cookbook, I think it should be avoided.
I have quite a few videos to upload on the Cooking with Books series and I will get around to it as soon as possible, please bare with me.